Campaign import in mds Mediaplanungs-Dialog-System
mds Mediaplanungs-Dialog-System (mds Media Planning Dialogue System) is the media planning software developed by Axel Springer and used most widely in the industry. The operator guidance based on the planning process guarantees every marketing and media practitioner an effective and fast work.
Easy import into your mds system
Using the AdVision Publisher Tool, the advertising statistics including gross advertising expenditure can be imported into your system with one click:
* Evaluate media planning distribution plans according to time period, customer and industry
* detailed circuit and performance control
* to be integrated easily and quickly via the data export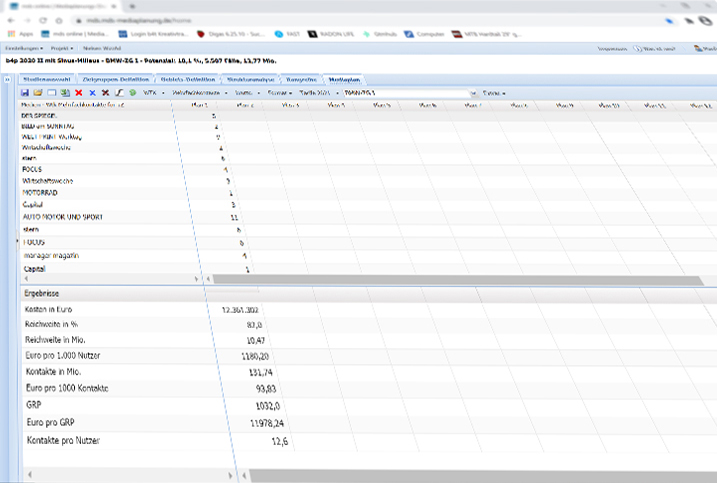 Flexible market analysis
mds is a flexible web application with which you can analyze large amounts of data quickly and comfortably. Whether target group definitions, structural analyzes, rankings or the creation of media plans - mds offers users of classic market media studies all the comforts of analysis.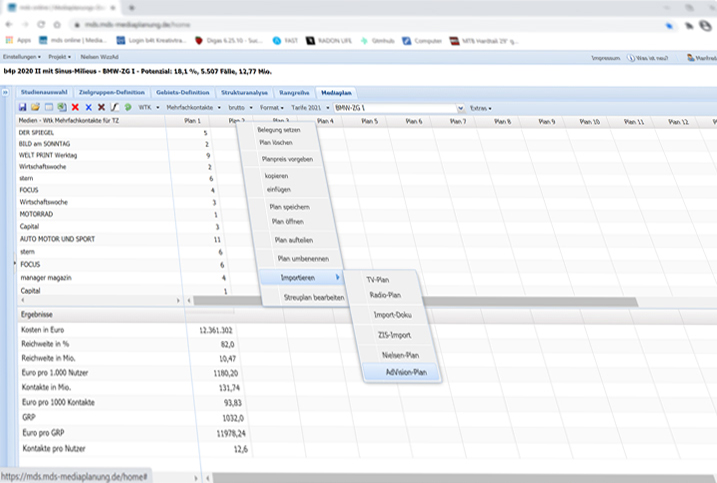 Extensive evaluation options
In addition to the analysis of market media studies for media planning, mds online can of course also process other extensive data sets, e.g. your own market research studies.