OLAP-Account Mapping Tool
With the OLAP-Account Mapping Tool, Advision digital provides you with a web application that you can use to compare your customer data (from your CRM) with our companies or brands. In addition, salesperson assignments that are attached to a customer can also be transferred to the cube.
The use of the OLAP-Account Mapping Tool is free of charge. If we carry out the customer mapping, the expenses will be calculated. Feel free to contact us!
Easy data mapping
With just a few clicks, you can match the customer name, customer number, sales representative, sales area, etc. Of course, you can export the mapped data and then import it into your own CRM.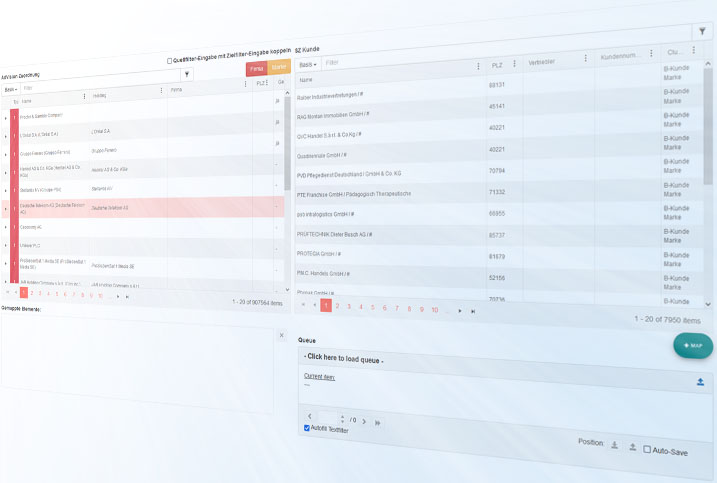 Direct competitor analysis
Gain important insights into how your salespeople perform in contrast to the competition, what potential there is in terms of employees/sales areas and what market shares you have!