Editorial Mentioning Monitor (EdiMon) – directly measuring the advantages of editorial mentioning
Editorial credits are a key component in a combination of communication. With the EdiMon Tool, the advantages of editorial mentioning can be measured specifically. AdVision digital captures the scope and means of editorial mentioning of all brands and products in more than 430 magazines and websites. We code information such as magazine, issue, page number and size in a holistic standard. Furthermore, we determine the monetary value of the advantage of the mention in euros, the tonality of the reporting as well as the contents of the editorial environment.
Simple analysis of the communicative overall picture
Besides information about the editorial credits, the EdiMon Tool also covers information about the paid advertising in the same environments. This means a full map of the overall effect of the communication can be created simply and quickly. The calculation of editorial credits to become a gross advertising value enables a consistent calculation of both means of presence.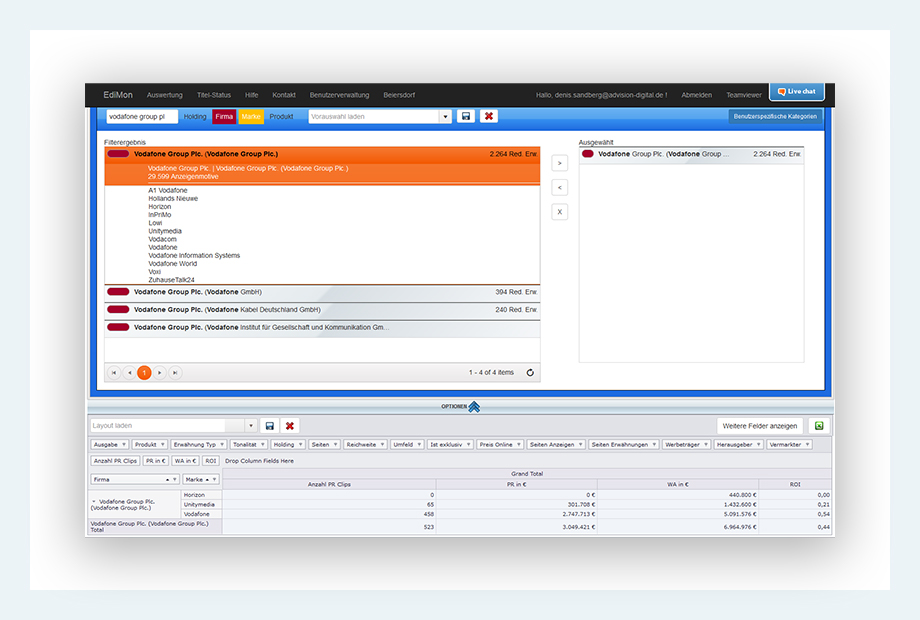 Detailed search function
The detailed and structured search function of the EdiMon Tool facilitates searches on a company, brand, product, sector, sector segment and media environment level, for both print and digital. Periods can be freely defined.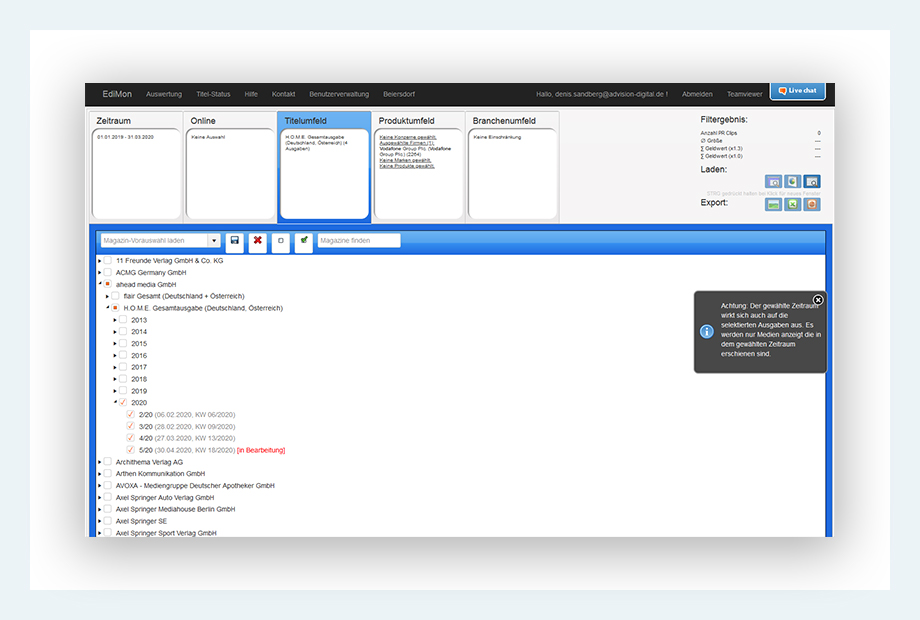 Extensive export possibilities
The results of EdiMon analyses can be presented as a Web pivot table, a Web report or as a table or be downloaded directly as a PowerPoint presentation or Excel sheet. Drag the individual clippings as an image directly onto your computer or download them as a collective export. Thanks to personalised alerts, you are always in the know!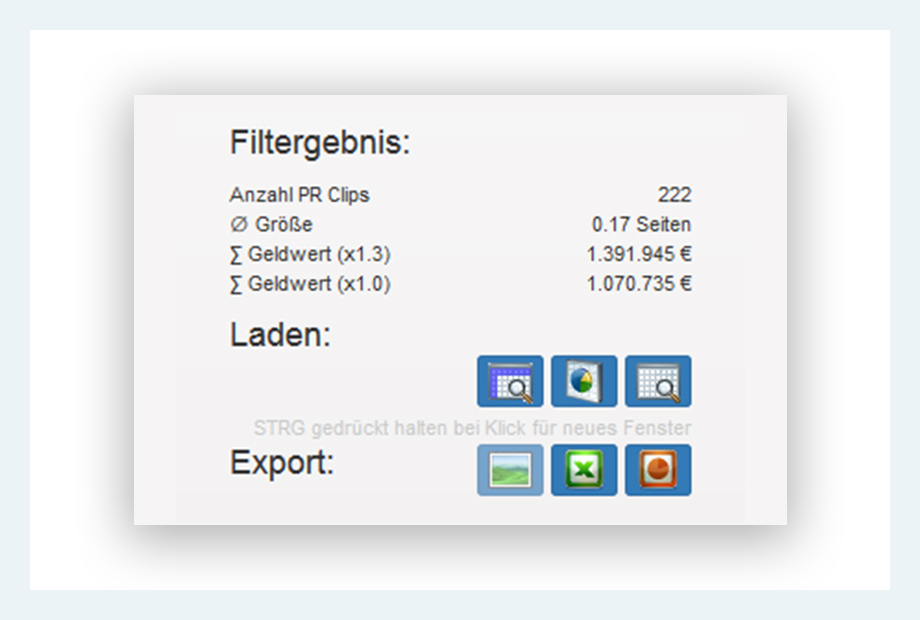 Analyse from anywhere with the Web app
The EdiMon Tool is a browser-based application that enables analyses from anywhere where there is an internet connection. Spontaneous ad hoc researching just before or during a customer appointment are thus no longer a great challenge.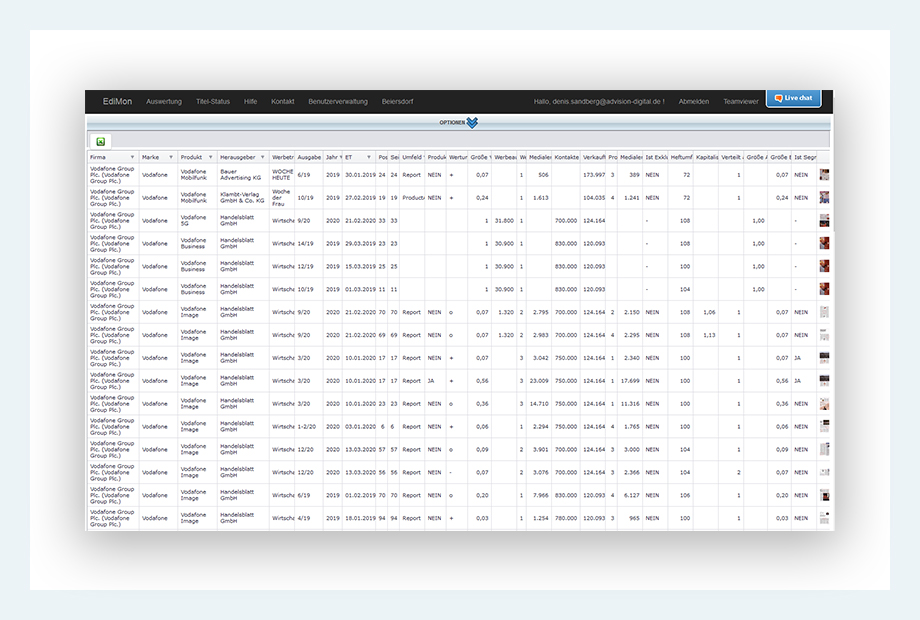 Creating clippings fast
The EdiMon Tool creates clippings according to defined criteria at the press of a button. Elaborate manual work, for example for creating target group specific clippings for product managers, is no longer needed.