Import of competition data into TV-CONTROL
TV-CONTROL is the planning and control software from AGF Videoforschung (DAP GmbH) for TV advertising campaigns. It enables the exact evaluation of past, current or planned campaigns on television.
One-click data export
With the AdVision Publisher Tool, you can export campaign data from an advertiser with one click. All TV switching data at product level including the AGF advertising block coding as well as the station, date and start time of the TV commercial are exported. You will also receive information on economic sectors, industry segments and product groups as well as the TV environment before and after the advertising block.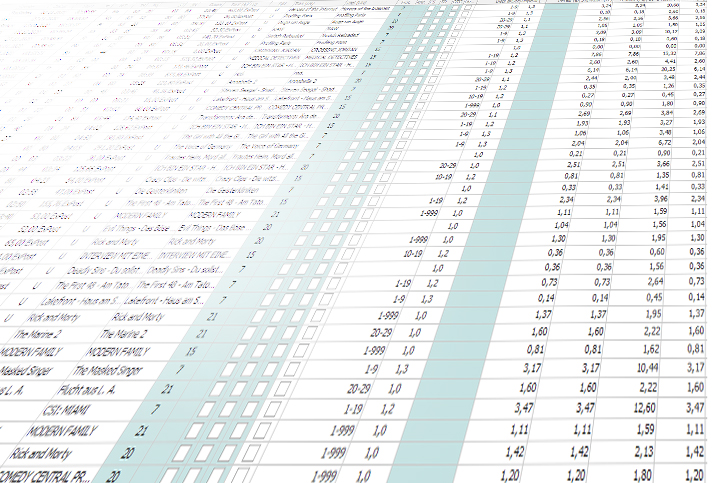 Fast integration
The export file from the AdVision Publisher Tool can be imported with just a few clicks using the TV-CONTROL import wizard. All database fields are automatically assigned. If you are interested, please contact us about the import template.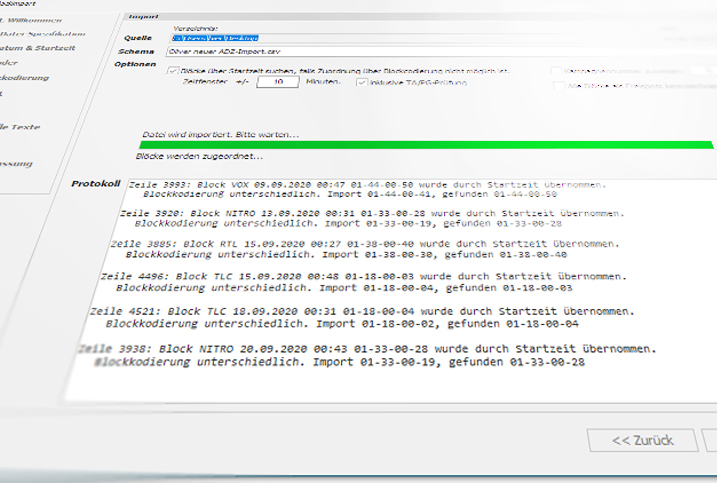 Control of TV campaigns
All common performance values ​​such as net viewing participation, gross rating point (GRP) and thousand contact price (CPM) are displayed and used to evaluate TV campaigns.