Precise TV attribution and reach measurement
TV advertising moves some consumers to immediate, measurable online activities, such as searching for a specific keyword, brand, or website. In order to determine this increased online response volume and to make the success of TV campaigns measurable across media, AdVision digital offers you a suitable solution using TV attribution accurate to the second.
To do this, we link our precise TV advertising data from over 150 TV channels with the measured channel ranges and website traffic. With the help of this data combination, we enable you to have high-performance TV tracking.
TV real-time capture
AdVision uses specially developed recognition software to record broadcast data from TV spots. Circulations and commercials are transferred to the database in 24/7 real time, and new spots are incorporated with a delay of ten minutes. In this way, we were able to identify over 12 million TV circuits in 2021. The collection of this data with a very high level of granularity allows you to attribution down to the second spot down to the level of a single spot.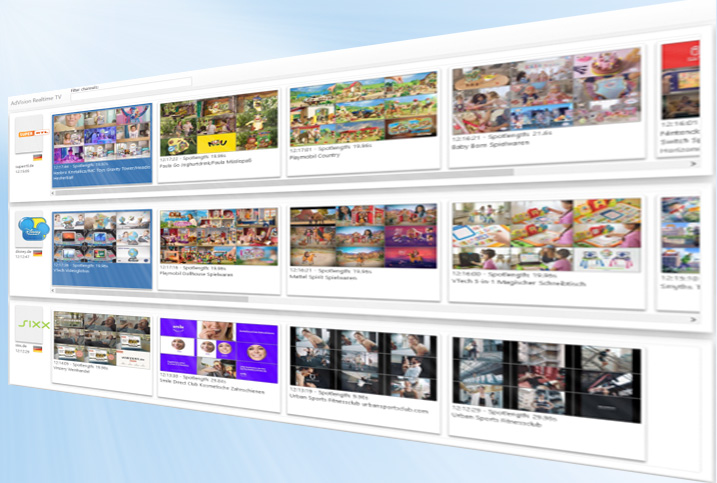 Collected data for accurate TV attribution
Spot start time capture accurate to the second
Information about the commercial block and its TV environment
Start times to the second, position in the block, number of circuits, AGF block coding
advertising spending
Allocation by company/brand/product and in economics/sectors/product segments
Consideration of special forms of advertising (splits, sponsoring, DRTV, etc.)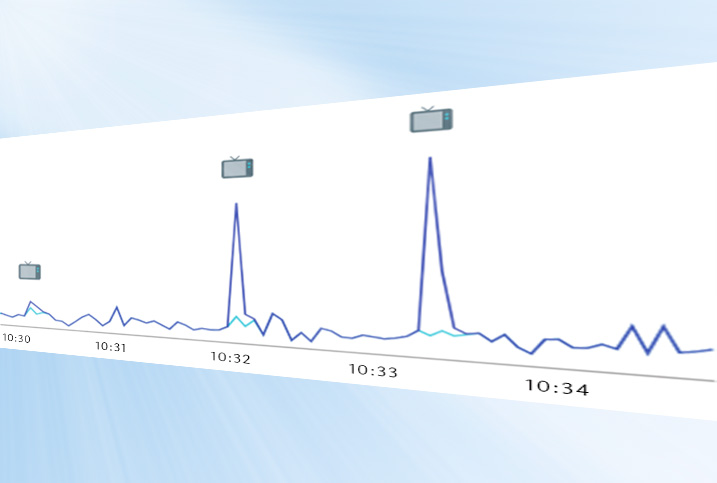 Increase brand performance!
For cross-media campaign measurement, we push our data into the systems of our partner CND on a daily basis, where it is linked to the measured station reach (AGF) and web traffic. This enables detailed advertising tracking with up-to-the-second insights into the success of your own TV campaigns and those of your competitors. With the help of model-based forecasts and many years of experience in media and advertising market monitoring, we help maximise the response of your TV campaigns.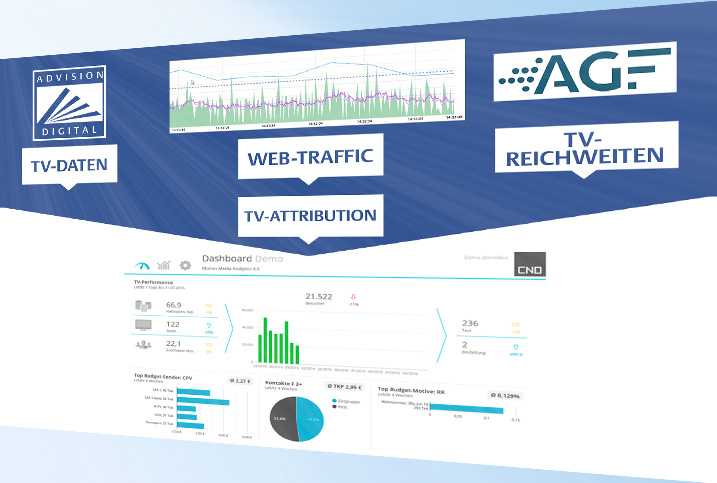 TV attribution provides precise insights
What individual or overall effect does your TV campaign achieve?
How can the cost per view (CPV) and cost per order (CPO) be minimized?
In which advertising environments do you attract viewers with the highest return on advertising?
How to maximize TV ROI?
In which advertising blocks do you reach the intended target group?
How to increase website traffic with TV advertising?