OLAP-Mapping Tool
With the OLAP-Mapping Tool you can quickly and directly enter customer and advertising medium groups into the AdVision OLAP-Cube, thereby optimizing internal workflows.
Further analysis possibilities with the OLAP-Cube
In combination with the AdVision OLAP-Cube you can, among other things, carry out individual analyzes of advertising medium, advertiser and customer groups and then export them to your CRM.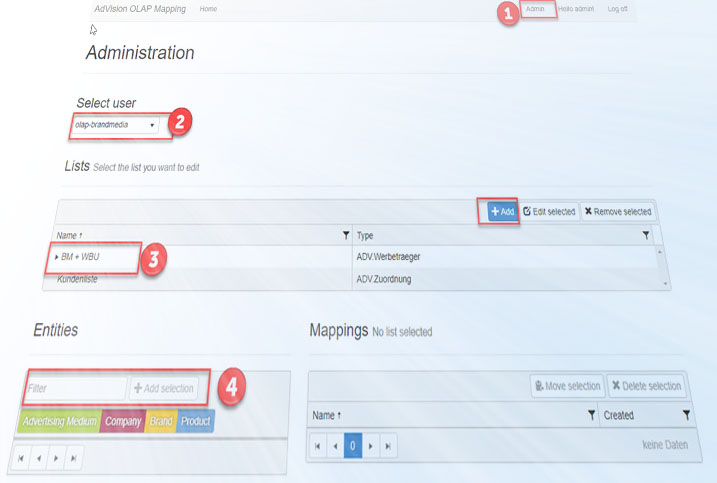 Optimize your process
Not only do you always have the correct advertising market data for your organization, but you also experience enormous time and organizational simplification thanks to the optimized workflow.