Import of TV data into PINBALL
The media software PINBALL from media stand_by GmbH has been on the market since 1997. It uses the ORACLE database to solve analyzes, planning and optimization tasks in the media and marketing area.
The system offers options for evaluating PIN data from GfK television research and is digitally fed with advertising statistics data from AdVision, among other things. Media disposition data are also an important factor here.
Easy data import via EDI 2.0
AdVision digital provides a separate data export in EDI 2.0 format, which is read in fully automatically via an importer. This then enables you to directly access all TV data from the competition observation in PINBALL.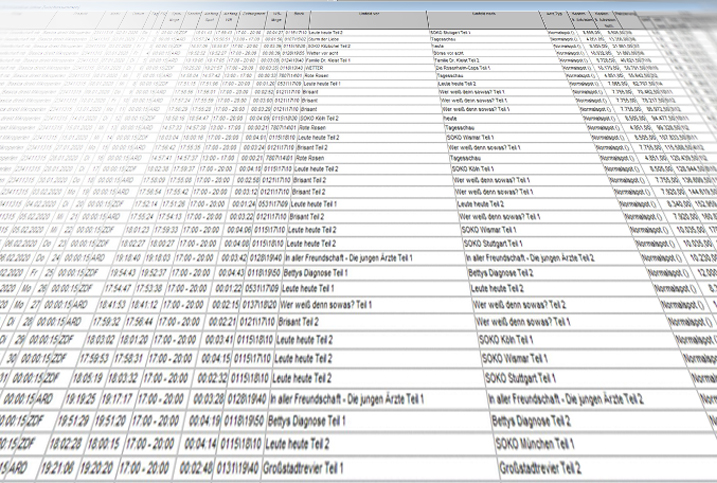 Diverse data sources
In addition to PIN and spending data, a variety of other information is linked and evaluated, e.g. B. EDI disposition data, response data, market and media studies and single source data.