EdiCon Tool – the ideal environment for your successful advertising
The choice of the right environment can impact the success of an advert immensely. The EdiCon Tool supports you in identifying the print environments for your communication. To this end, we collect data from 400 consumer magazines every day and make it analysable via standardised codes. Should your magazine not be included, it would be our pleasure to add it at your request.
Simple identification of thematically matching print environments
The right environment increases the effectiveness of advertising efforts and spending used. With the EdiCon Tool, you can identify thematically matching environments – for the ideal media plan and higher budget efficiency.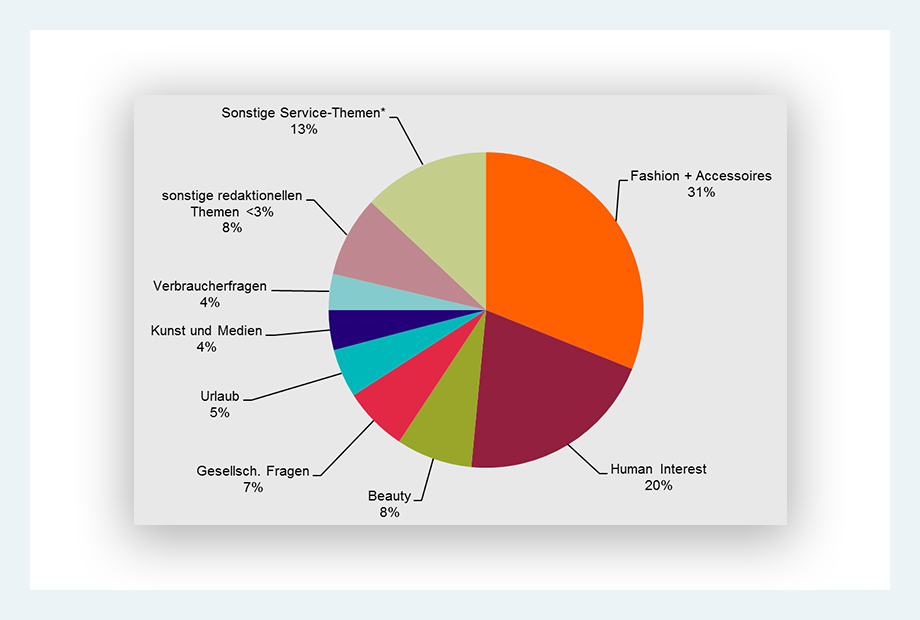 Optimisation of print media planning
The EdiCon Tool enhances quantitative media planning by way of objective, contentual criteria. A starting point for more effective advertising in print!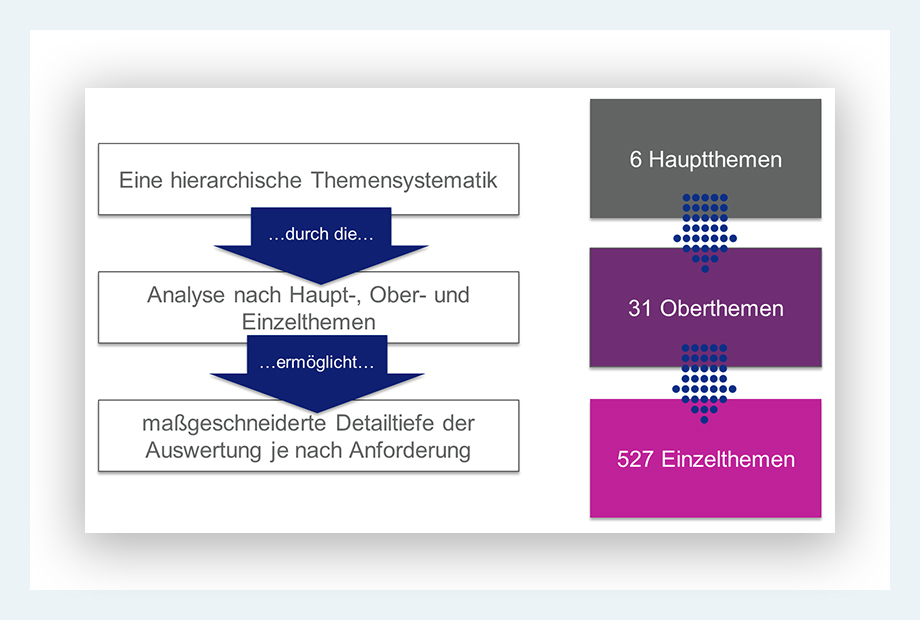 Simple derivation of contentual positioning arguments
With the Edicon Tool, publishers can easily and quickly analyse their positioning in comparison to competitors with regard to content. This is helpful in internal strategic planning or when preparing sales dates. This way, your own USP can be quickly and clearly honed and emphasised.