AdVision Publisher Tool – the dashboard tool for your sales team
The AdVision Publisher Tool was developed especially for the needs of advertising sales in media companies. It enables agile potential identification, sales control and competition monitoring on the basis of all relevant advertising market data. After all, only if you know the advertising market, your own market position and the competitive environment you can recognise sales potentials in a timely manner.
All of the competition's relevant advertising data
All spending data for your competition environment is available in the AdVision Publisher Tool, prepared in a structured and targeted way. Thanks to individualizable dashboards, you can find the most important information about market developments at a glance. This makes new sales potentials visible on the day the competitor magazine appears.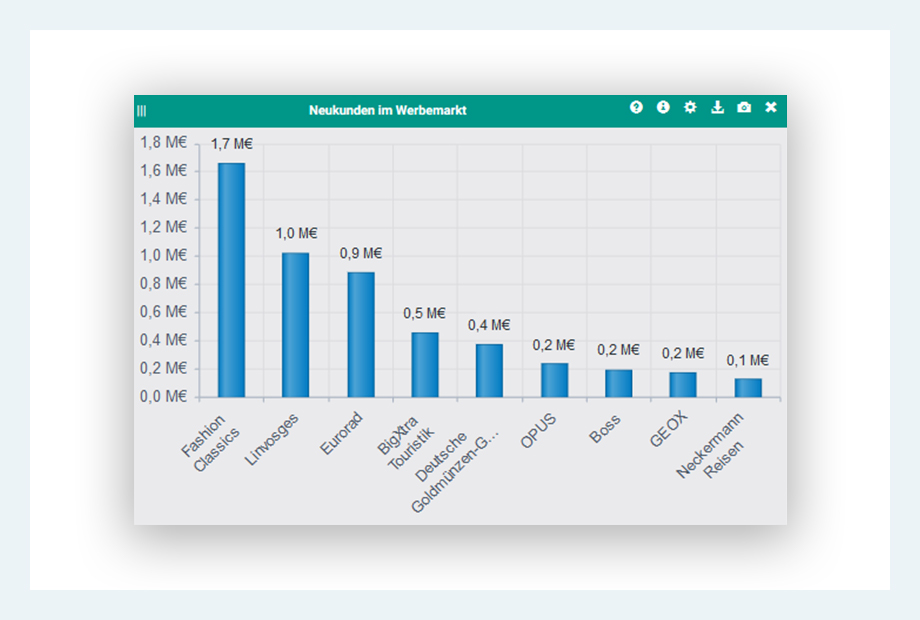 Intelligent control of advertisement sales
Negative and new customer analyses can be performed with the simple dashboard application of the AdVision Publisher Tool with merely a few clicks. At your request, we will forward these as an alert or via your CRM to the pertinent salesperson.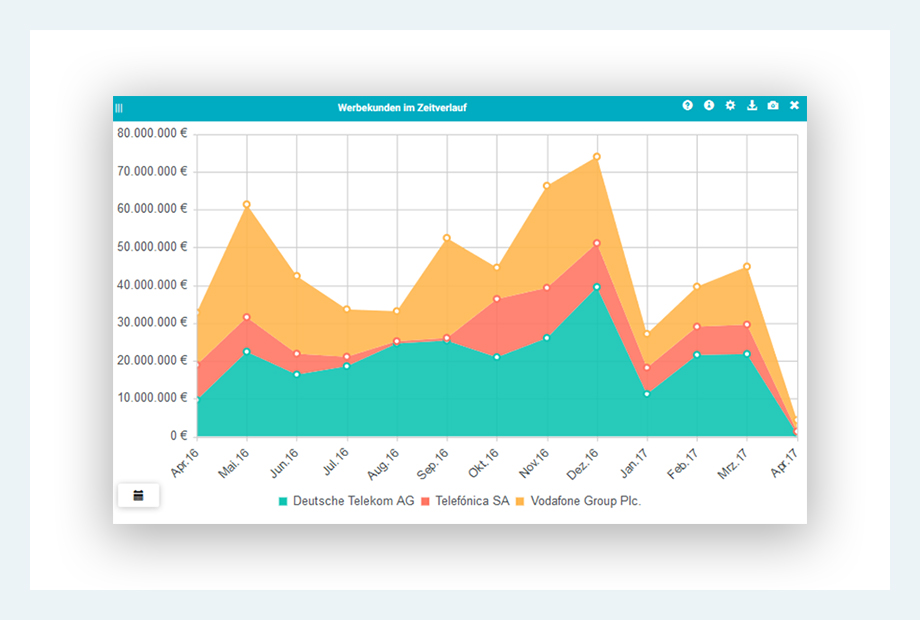 Using sales opportunities and turnover potentials
With the AdVision Publisher Tool, the determination of sales opportunities and turnover potentials on the basis of daily updated figures is simpler than ever. Visual potential presentations and detailed drilldown possibilities provide profound insights into market developments and thus enable the realisation of otherwise unused sales opportunities.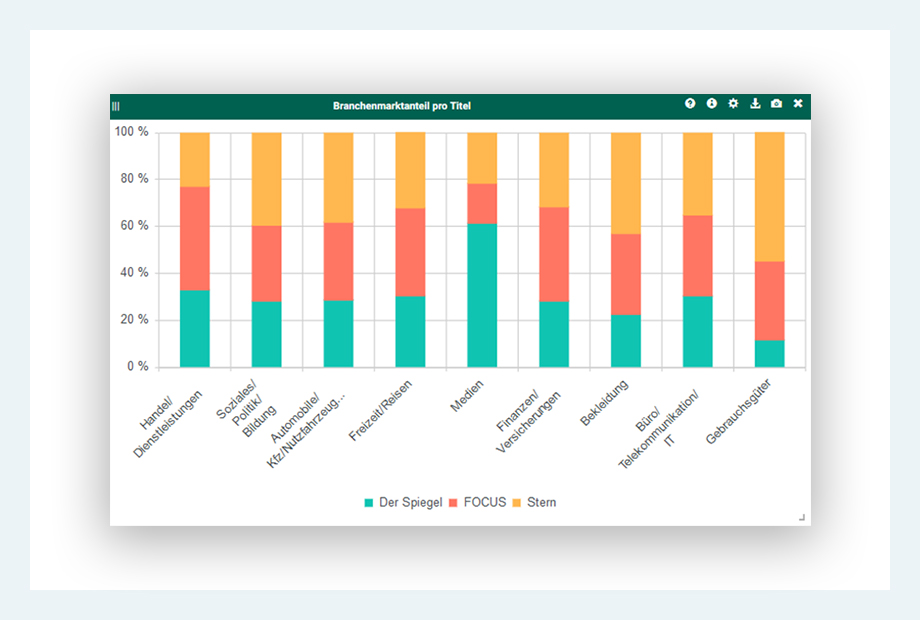 Individualizable dashboards for better insights
The need for information in sales organisations differs immensely. The sales assistant for the automobile industry requires different data than is needed for the beauty sector or than the sales manager needs. The AdVision Publisher Tool will satisfy them all thanks to the dashboard content and structures that can be individualised for every user.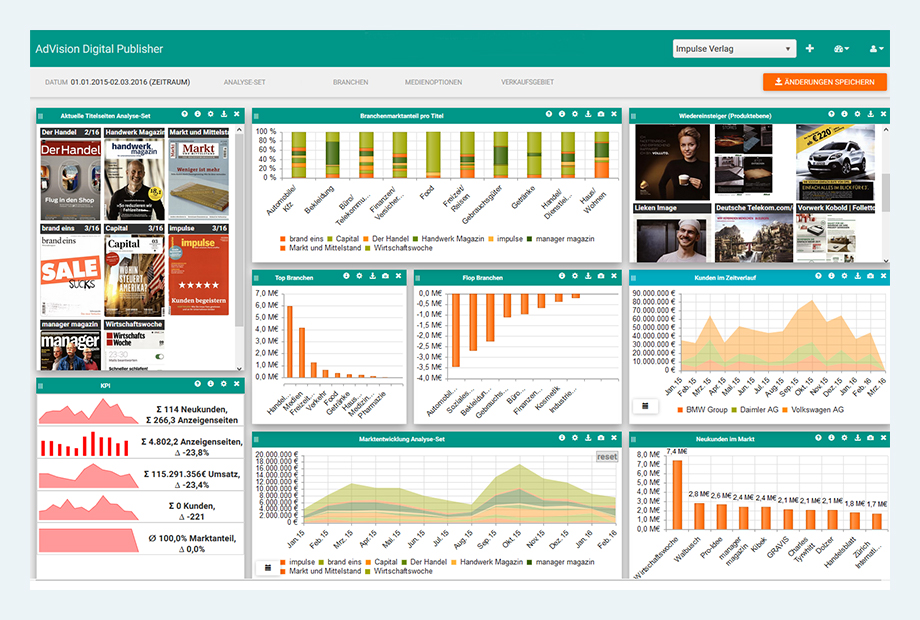 Accessible everywhere
Spontaneous research into the advertising strategy of potential customers on the way to an appointment is possible with the AdVision Publisher Tool without any difficulty. The tool is web-based and optimised for all output devices, making it usable wherever there is an internet connection.