Creative monitoring with the AdZyklopädie
The AdZyklopädie is the tool for advertising efforts database of AdVision. Developed in cooperation with the GWA, it enables access to the most comprehensive and up-to-date creative database for competition monitoring and campaign research. Via a modern, intuitive web interface, more than 17 million advertising efforts from 2000 to today can be searched through and analysed. All themes and advertising efforts of the database can be downloaded individually or as a collection export and further processed. The integrated alerts ensure that you are always up to date on the latest campaigns.
Clearly structured search function
The creative data of the AdZyklopädie are clearly and extensively structured. This facilitates a fast search for companies, brands, products, sectors, industry segments, periods, design codes, credits, headlines and much more.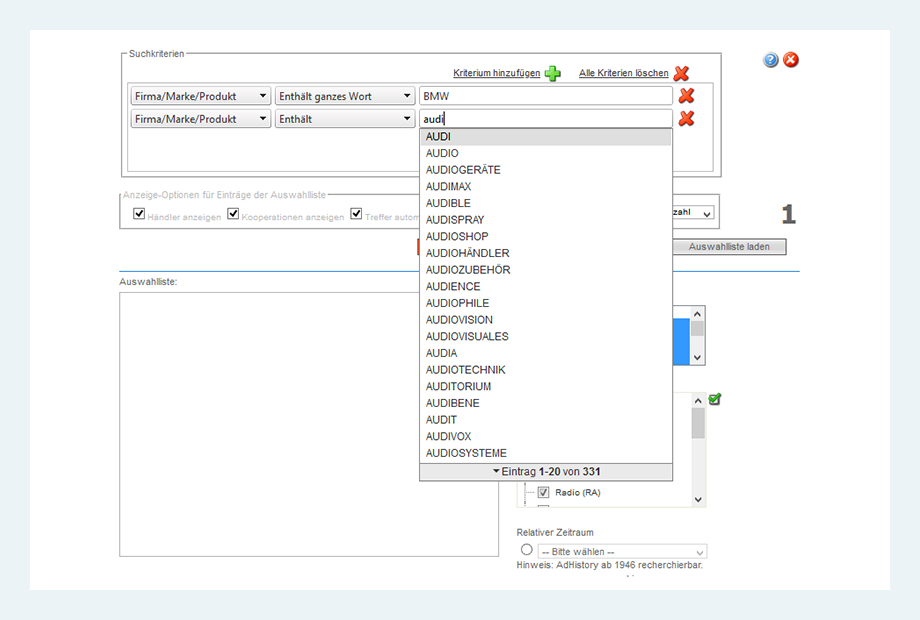 Theme view in various resolutions directly in the browser
In the AdZyklopädie, there are various views in different resolutions for each advertising effort. From small for the quick web view to high resolution for a printout. Can be downloaded directly from the tool onto your computer!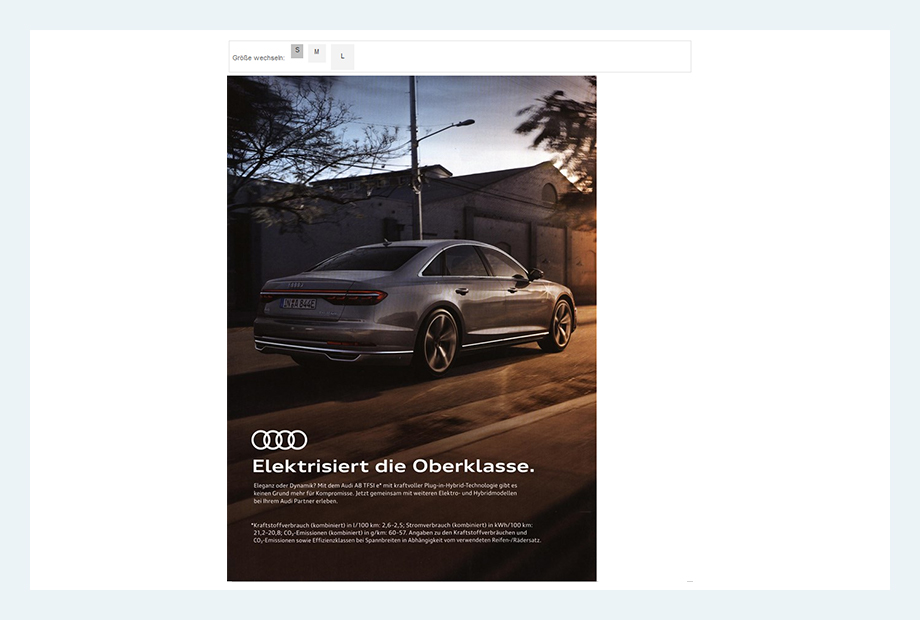 Storable search results and simple theme export
To save time and ensure consistent search queries, repeat searches can be stored as AdSelection. Thanks to individual alerts, you are always informed, and a share function always enables the sharing of selected queries with colleagues. Results can be automatically exported as a Zip file, PowerPoint, or Excel file.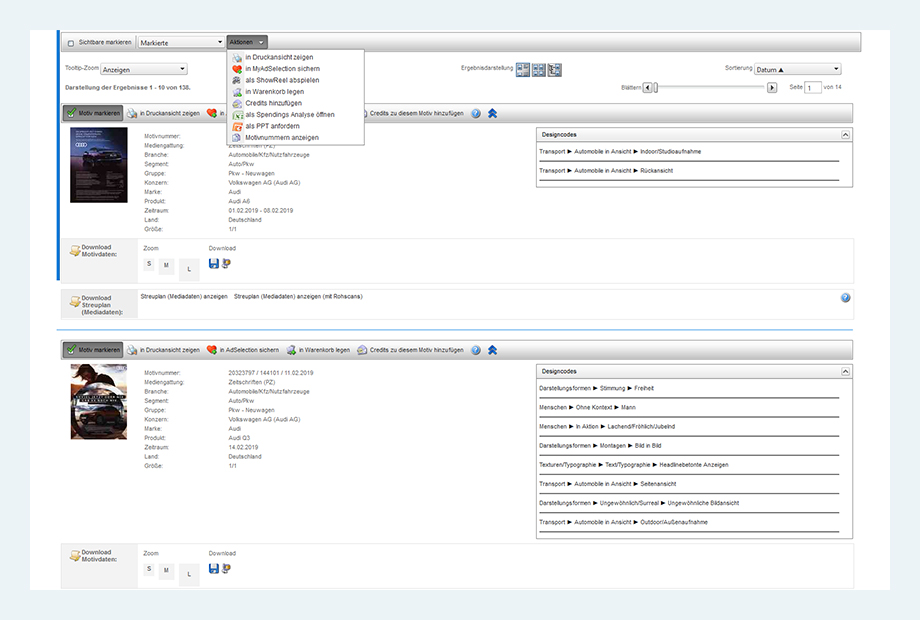 Tabular result export for figure-oriented analyses
There is much more to the AdZyklopädie than just images and advertising efforts. The spending and placing information allocated to every advertisement placement can be analysed and downloaded as an Excel sheet at the push of a button. For even more insight into advertising activities of the advertising companies.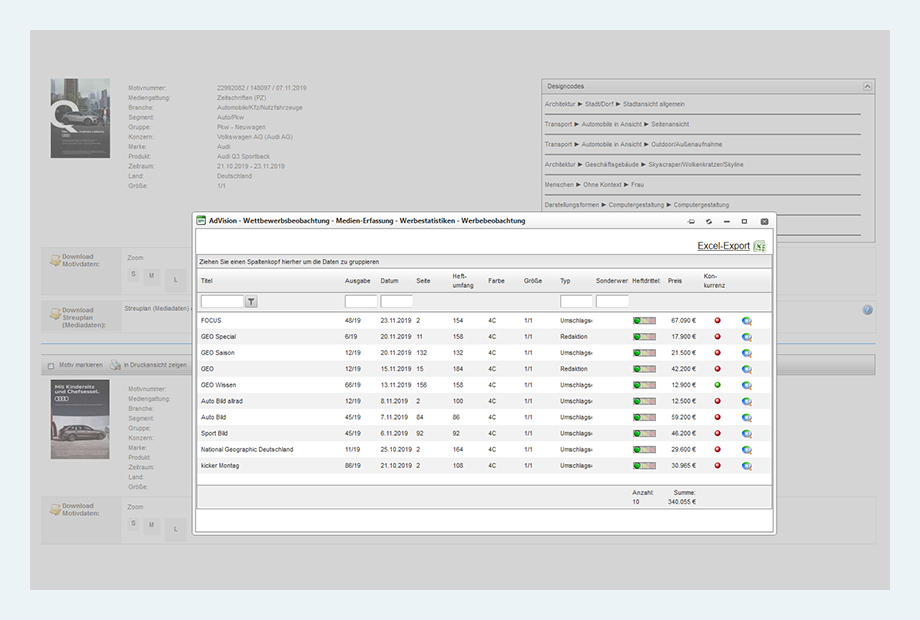 AdHistory – the historical advertising archive of the past 70 years
In the AdHistory, the advertising archive of the AdZyklopädie, there are more than two million adverts of the past 70 years. This includes, for example, the world's oldest advert. This data enables us to learn more about the communication history of a company or a market segment. You can conduct a concerted search for certain spots and adverts of the past decades and, in the case of doubt, minimise the risk of accidental plagiarisms.