Media Wizard data export
The Media Wizard is a system for forecasting, planning, optimizing, disposition, competitive analysis and reporting of TV advertising campaigns.
The AdVision digital Germany, Austria and Switzerland competition data serve as the database. Using the forecast, the MediaWizard can be used to create individual performance values ​​for TV advertising blocks and use them for strategic planning as well as for optimization.
The MediaWizard can simultaneously calculate and provide requirements according to GRP, NRW, contact classes and various combinations. An evaluation/planning as a batch processing of several campaigns takes place at the push of a button.
Multifaceted forecasts
Special forms of advertising such as sponsorships, split screens or 5-minute intervals can also be forecast. Thus, the performance values can also be compared with the classic campaign in terms of net reach. AdVision digital provides this data basis.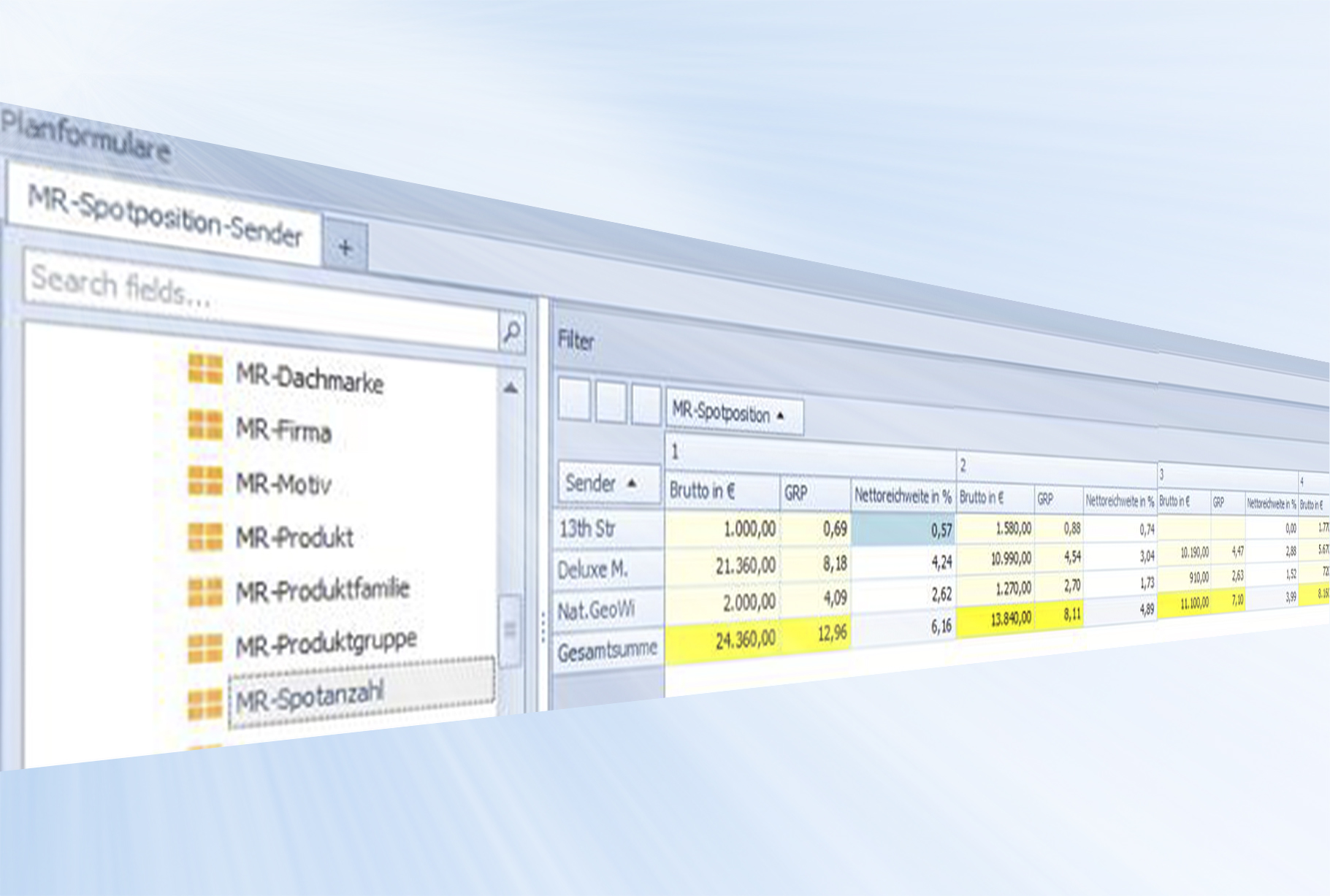 Daily controlling
Continuous updates of usage data enable controlling/tracking of campaigns on a daily basis. Furthermore, bookings and cancellations can be made directly via the booking platforms of the TV marketers, so that the entire TV planning and buying process takes place in one workflow.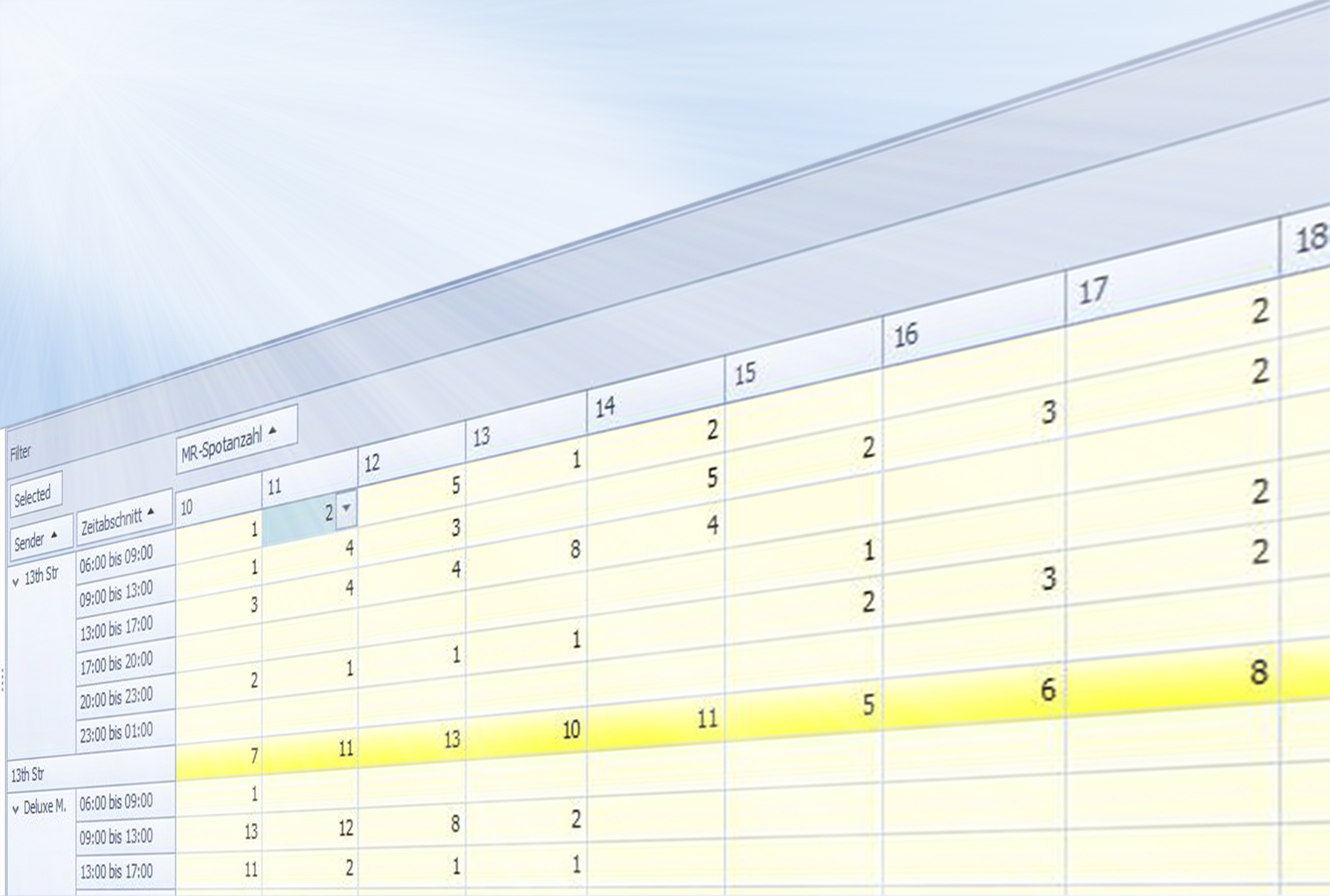 Easy data import
Competition/advertising data can be imported, analysed and further processed via an internal interface. By assigning the competition data to the usage data, various analyses can be created on individual as well as standard target groups.